St Neots Accountants
Welcome to Peter Chandler – Chartered Certified Accountants.
We are St Neots based Accountants operating from an office in the
town centre.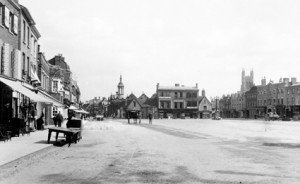 Peter Chandler, the Practice Principal, has been providing accountancy services to local businesses for many years.  Before establishing his own Practice he was a partner in Whitmarsh Sterland, which later traded as Streets and is very well known in the St Neots area.
We specialise in providing competitively priced accountancy and taxation services that are appropriate to the needs of local businesses. Services that are provided with the years of solid experience built up by Peter Chandler during his professional career.
Our offices are easily accessible and are located in Church Street, St Neots, less than
50 yards from the High Street.
Our Accountant Services include annual accounts for sole traders, partnerships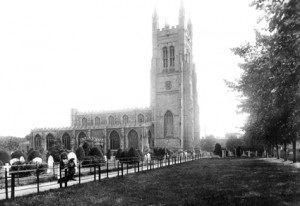 and small limited companies. Tax advice and planning is available covering income tax, corporation tax, inheritance tax and capital gains tax. We also provide tax return completion services to non business people who are required to complete a self assessment return.  Our tax return process utilises the latest software which interacts seamlessly with the tax office on-line filing systems, thus ensuring that it is managed with ease and simplicity.
If you are considering a Business Start Up we would be delighted to talk to you about your plans and to answer any questions that you may have.  There will be no charge for an initial meeting.
We are members of the Sage Accountants Club and can supply and advise on software for your business, be it Sage or products from other suppliers.  Our objective is to harness the power of computerised systems, both for our business and that of our clients, without spending excessive amounts on unnecessary software.
Payroll, VAT returns and basic bookkeeping can be regularly managed or provided on an ad-hoc basis for the St Neots area and beyond.
Please see our Accounting Services page for full details or Contact Cambridgeshire Accounts at Peter Chandler